Lieutenant-Colonel E. J. McGarel-Groves, 1884-1977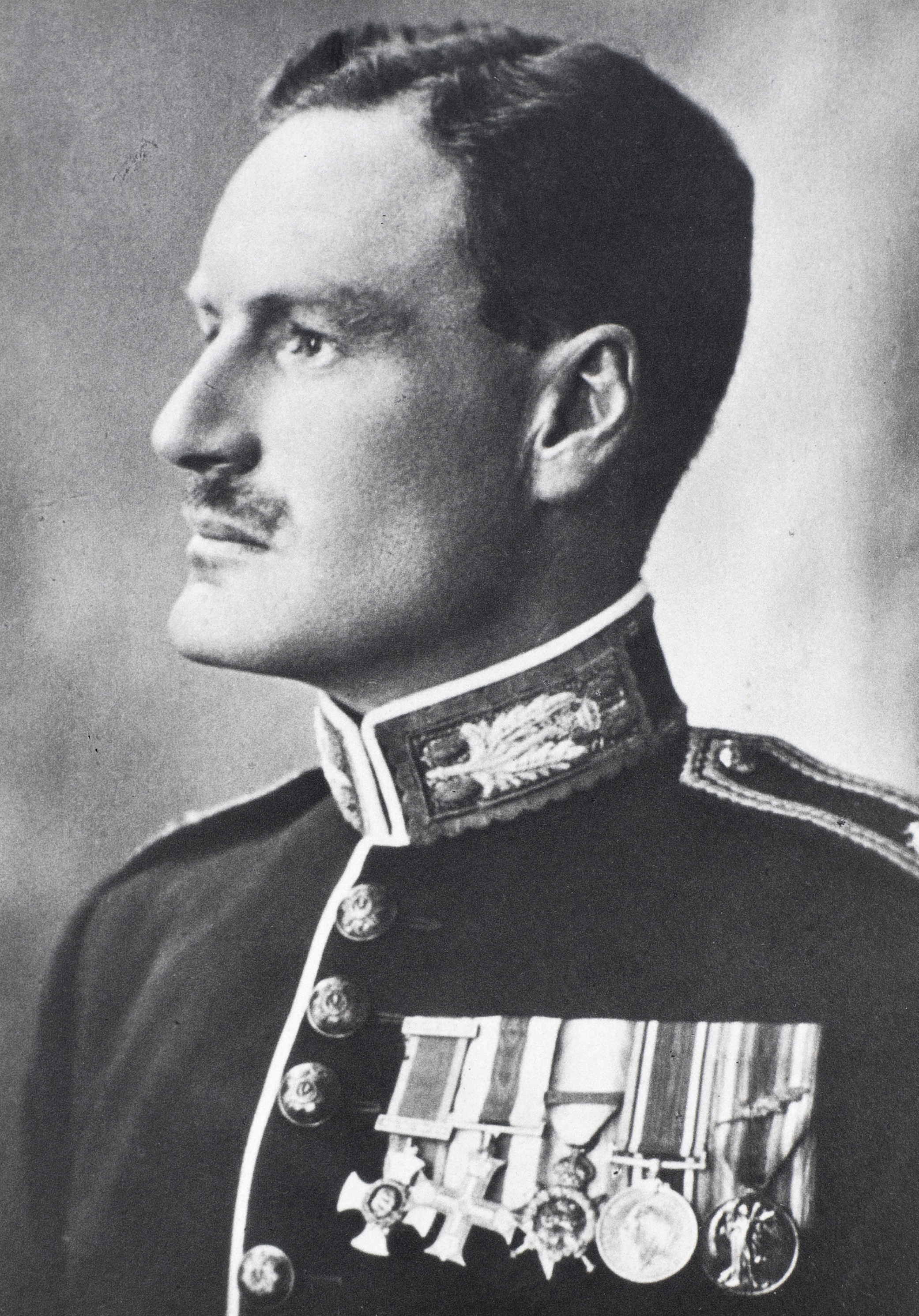 Date: [n.d.]
Subject: McGarel-Groves, Edward James, 1884-1977
Edward Jullian McGarel-Groves, joined the Cheshire Regiment in 1914. He took part in most of the major battles of the Western Front in the First World War, 1914-1918. He was mentioned in despatches three times for his exemplary conduct despite being wounded and was awarded the Military Cross. He was promoted to Captain in 1917 and in 1918 was awarded the Distinguished Service Order (DSO) for his leadership under intense counter-attack during operations.
From official despatches:
…led his company to the final objective, without artillery support in the face of machine gun fire, inflicting heavy losses on the enemy and captured a large number of field guns. When the enemy counter-attacked on both his flanks he carried out a skilful withdrawal and collected and reorganised scattered parties of other units under heavy machine gun fire.
In 1920 he transferred to the Scots Guards after he married and changed his name to McGarel-Groves. He served with the Second Battalion in China, both in Shanghai and Hong Kong, having been promoted to Major in 1926.
From 1934 to 1935 he served in the Saar International Police under the League of Nations during the plebiscite (Saar is a region of Germany, for further details see the link below for the 1935 Saar Status Referendum).
In 1937, after remarrying, he moved to South Africa but with the outbreak of the Second World War he was recalled to active duty. In 1941, as a Lieutenant-Colonel he served for some months as Chief Intelligence officer in the Western Desert, North Africa, and in a similar role on the staff of Lord Gort during the Siege of Malta. In 1943 he commanded a battalion of Iraqi Levies, the Iraqi military force under British control of Iraq. The harsh conditions he faced in Iraq, combined with earlier war wounds, meant he was transferred to Palestine and less arduous duties. He was invalided out of the Army in 1945 and after the end of the war in Europe returned to live in South Africa. He died in 1977.
RUSI honours his memory in gratitude for his long-term involvement and support.
Description: Photograph (black and white), 25 x 18 cm
RUSI Item ID: 0011011
Copyright Information: Creative Commons Attribution Non-Commercial 4.0 International Licence