Prince Edward, Duke of Kent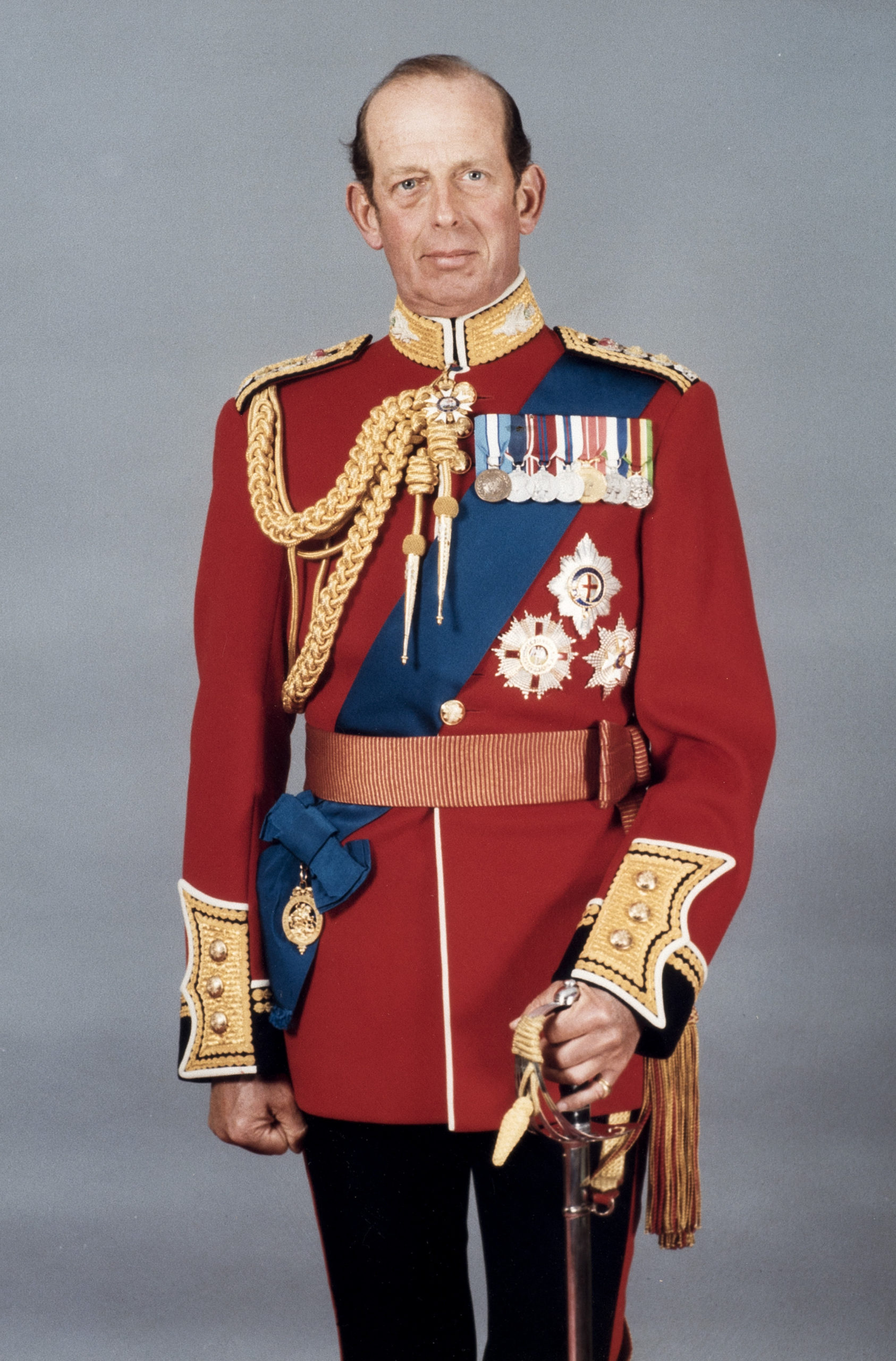 Date: [19--?]
Subject: Prince Edward, Duke of Kent
Prince Edward, Duke of Kent, 1935-, is a member of the British royal family. He became the Duke of Kent in 1942 after his father was killed in a plane crash. He is President of RUSI, along with the All England Lawn Tennis and Croquet Club, the Royal Institution of Great Britain, and since 1967 Grand Master of the United Grand Lodge of England; he is also patron of the Institute of Advanced Motorists, an independent road safety charity which specialises in training and advice for post-licence drivers and riders among many other commitments and duties. He is a first cousin of Queen Elizabeth II through their fathers, Prince George, Duke of Kent, and King George VI and he carries out engagements on behalf of the Queen, RUSI's royal patron.
After school he entered the Royal Military Academy Sandhurst, graduating in 1955 as a Second- Lieutenant in the Royal Scots Greys. During a career lasting over 20 years he has served in Hong Kong, Cyprus and Northern Ireland. He retired as a lieutenant-Colonel in 1976. He was subsequently promoted to Major-General and then, in 1993, to Field-Marshal.
Description: 39 x 18 cm.
RUSI Item ID: 0006072
Copyright Information: Please enquire.